Does your resume pass the "Blink of an Eye" test?  It is critical that your resume starts with a strong "marketing message" and compels the reader to continue to look up and down your resume and view your "stories".
I am an Executive Recruiter and Certified Professional Resume Writer – CPRW.
I work with professionals earning from $100K to over $1M.
I evaluate your resume and discuss your job search goals. If we move forward, I will have one of my Certified Resume Writing Partners work directly with you. I will then work to place you. No fee for the job search – only for the writing.
I find that I cannot write resumes full-time AND make placements full-time! I work to place my resume candidates not look for people to fill jobs. I am in 3 Recruiting Networks. Opportunities include retained, exclusive, and confidential.
Process includes:
LinkedIn connection to enhance your "search-ability" and connect you to hundreds of Hiring Authorities.
Phone meetings to gather your "stories", scope of responsibilities, problems solved and results!
Presenting you to my Recruiting Partners and directly to hiring companies.
Former Resume Writing Partner for leading Executive and Technical Job Boards including The  Ladders, Dice, and JobFox. Industry experience includes Information Technology, Healthcare, Engineering, Finance, Accounting, Insurance, Manufacturing, Sales and Marketing, Non-Profit, C-Level and Board Level.
I look forward to "meeting" you!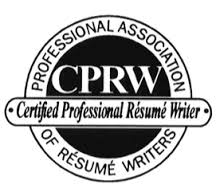 Certified Professional Resume Writer • Professional CV Writer • Information Technology Resume Writer • Technical Resume Writer • Engineering Resume Writer • Executive Resume Writer • Finance Resume Writer • Sales & Marketing Resume Writer • Real Estate Resume Writer • Heath Care Resume Writer • Hospitality Resume Writer • Customer Service Resume Writer • Teaching Resume Writer • Construction Resume Writer • Graduate Resume Writer
Specialties: Resume Writer, Executive Resume Writing, Executive Resume Writer, LinkedIn Profiles, Professional Resume Writer, Technical Resume Writer, LinkedIn Profile, Resume Writer, Executive Bios, Executive Summaries, Executive Cover letters, Creative Resume Writer, Return to Work Resumes, Executive Resume Writer, Management Resume Writer, IT Executive Resumes, Bios, New Energy and Green Careers, Engineering, Construction Resume Writer, Financial Resume Writer, CV Writer, Resume Writer
Recently received this referral from an Executive at IBM:
What she needs here is a professional that will take her through the process of "Discovery" and all the way into a final professional Resume, an update specific for LinkedIn, a Cover Letter, a Reference request letter, and some introduction / recruitment connections.  This is a big task to capture what she's done and will require several iterations of a professional to get it right for the market.
I have a wonderful resume writer (the guy who did my resume) named Gary Nelson – Gary is also a recruiter who's done a great job with everyone I've sent his way over the years. Seriously, she needs professional attention – Gary will walk her through the entire process in a professional manner – Tell him I sent you.