Does your resume pass "The Blink of an Eye" test?
Your Job Search Program:
I will review your job search goals and resume. I will then have you work directly with Becky Felix. Becky and I have worked together for over 10 years.
When your project is completed we will discuss and pursue opportunities. There is no fee for job placement.
Resume services include:
Your Resume in Word, PDF and Text.
An adaptable Cover Letter.
Customized LinkedIn Profile.
Becky Felix, your resume writer.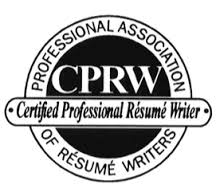 Take your career to the next level. With more than 14 years of Resume Writing expertise, Becky has a rich history of writing effective resumes that get the results you need. Her work has been published in the Knock 'em Dead Resume books.
Becky has personally crafted thousands of resumes as well as executive bios, LinkedIn profiles, cover letters and various other personal marketing documents.
She takes pride in providing a highly personalized service through a detailed client interview, which is as a key part of the personal branding process to gain critical insight into a client's value proposition, vision, personal attributes, and achievements.
I would be glad to offer a free, detailed resume review. This will give you a chance to get a feel for how we can help you – with absolutely no obligation.
♦♦♦♦
Certified Professional Resume Writer • Professional CV Writer • Information Technology Resume Writer • Technical Resume Writer • Engineering Resume Writer • Executive Resume Writer • Finance Resume Writer • Sales & Marketing Resume Writer • Real Estate Resume Writer • Heath Care Resume Writer • Hospitality Resume Writer • Customer Service Resume Writer • Teaching Resume Writer • Construction Resume Writer • Graduate Resume Writer
Specialties: Resume Writer, Executive Resume Writing, Executive Resume Writer, LinkedIn Profiles, Professional Resume Writer, Technical Resume Writer, LinkedIn Profile, Resume Writer, Executive Bios, Executive Summaries, Executive Cover letters, Creative Resume Writer, Return to Work Resumes, Executive Resume Writer, Management Resume Writer, IT Executive Resumes, Bios, New Energy and Green Careers, Engineering, Construction Resume Writer, Financial Resume Writer, CV Writer, Resume Writer
Recently received this referral from an Executive at IBM:
What she needs here is a professional that will take her through the process of "Discovery" and all the way into a final professional Resume, an update specific for LinkedIn, a Cover Letter, a Reference request letter, and some introduction / recruitment connections.  This is a big task to capture what she's done and will require several iterations of a professional to get it right for the market.
I have a wonderful resume writer (the guy who did my resume) named Gary Nelson – Gary is also a recruiter who's done a great job with everyone I've sent his way over the years. Seriously, she needs professional attention – Gary will walk her through the entire process in a professional manner – Tell him I sent you.
Your Writer is Becky Felix.