Does your resume pass "The Blink of an Eye" test?
I have over 25 years of experience in executive recruiting and resume writing. During my many years of experience, I've had the opportunity to work with countless professionals in transition to craft powerful, professional resumes and place them!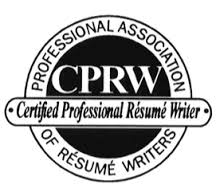 Former Resume Writing Partner for leading Executive and Technical Job Boards including The Ladders, Dice, JobFox, and Great Resumes Fast.
Executive Recruiter for Staffing and Placement Companies. Industry experience includes Information Technology, Engineering, Finance, Accounting, Insurance, Manufacturing, Sales and Marketing, Non-Profit, C-Level and Board Level.

Member of NPAworldwide Recruitment Network
NPAworldwide is a global network of professional recruiters working together to facilitate placements. That means recruiters are sharing information to make the best possible match for you and employers.  Members are not limited to placing you with employers they know, but have a world of possibilities available through NPAworldwide's global network. The network enables members to better serve job seekers through extended geographic reach, greater access to industry specialization, and improved operating efficiency. There is never a fee charged to job seekers. The cost of this placement service is always covered by employers.
I also work directly with hiring companies.
Recently received this referral from an Executive at IBM:
What she needs here is a professional that will take her through the process of "Discovery" and all the way into a final professional Resume, an update specific for LinkedIn, a Cover Letter, a Reference request letter, and some introduction / recruitment connections.  This is a big task to capture what she's done and will require several iterations of a professional to get it right for the market.
I have a wonderful resume writer (the guy who did my resume) named Gary Nelson – Gary is also a recruiter who's done a great job with everyone I've sent his way over the years. Seriously, she needs professional attention – Gary will walk her through the entire process in a professional manner – Tell him I sent you.
 Resume Package includes:
Your Resume in Word, PDF and Text with an adaptable Cover Letter and Online Profile.
Resume companies have charged up to $1500.00 for these services and sent the project to me to write! My fee is $499. Why? I am looking to place you! No fee for recruiting/placement.
Process includes
LinkedIn connection to enhance your "search-ability" and connect you to hundreds of Recruiters and Hiring Authorities.
Phone meetings to gather your "stories", scope of responsibilities, problems solved and results! This also helps you in interviews!
Candidate Information Sheet to gather information for Placement purposes.
Marketing to my Recruiting Partners.