There seems to be a tendency for job seekers who have been around for awhile to downplay their ability to utilize technology for business and personal productivity. Younger job seekers tout their ability to employ technology.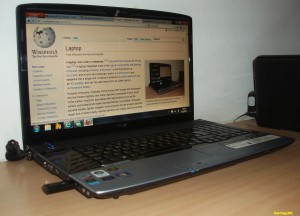 What is important is to convey the ability to utilize technology to GET THE JOB DONE!
That being said, make sure you understand the culture of your target company and the interviewers. Make sure you do not come across as "afraid of technology" or "technology solves all problems"!
I remember the decision I made to stop using a DayTimers and switch to a Blackberry.
As a Recruiter I started using technology to post jobs and gather resumes in newsgroups.
You have to play with technology to really get a feel for mobile and desktop applications.
If you are currently employed don't be "that guy" who does not buy into technology. Do not print up everything in sight because you are afraid or just do not want to learn!
What do you think? Are you comfortable with technology?
Is this a problem when you interview?
For other interview strategies look here
.