As a Recruiter I was always amazed when candidates would show up for an interview with me looking and acting less than stellar. Their attitude said "You are only the Recruiter, I will really dazzle them when I go in for the Interview"! Of course, they did not do well at the "real" interview. How you play the game is a reflection on how you practiced.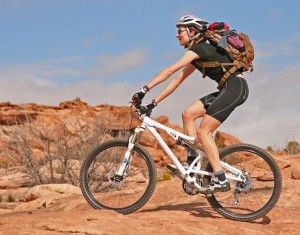 You need to get moving to elevate your mood and confidence.
Run, walk, bike, dance, pump some iron … anything to get your blood pumping and the "runner's high" working in your favor.
Take the family out or go out with friends and do something new and fun.
Help someone out and expect nothing in return.
Get a haircut, trim the beard, shine those shoes and make sure you look your best so that you feel your best.
I realize this can be a challenge. It is a challenge for me to get out and see anyone or go anywhere during the week. I write resumes 8 to 10 hours a day! That means it is extremely difficult for me to meet for lunch or go to a gym to work out. My clients are all over the world so I need to be in place for phone meetings at odd hours.
Take a look at Mark's Daily Apple. This site has worked really well for me! (Not an affiliate.)
You really need to move beyond the job boards and get involved with your search. You need to act positive and look great if you expect an interviewer to feel confident about you fitting into their environment.
What successful strategies have you employed?