When I interview candidates and resume clients I continuously tell me that they are not Tech Savvy-especially from those a little older.
Fortunately, I embraced technology early on, not as an "early adopter " but as a super user.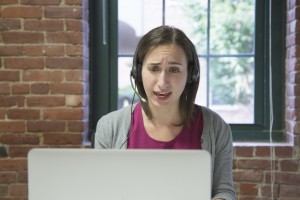 I remember when a consulting company issued me a BlackBerry and I needed to make the decision to go "all in" and ditch my DayTimer.
It was hard to let my worn-in, burgundy , suit-coat-sized holder  sit in my desk and put all appointments and contacts into the device.
You cannot fake a familiarity with technology to get by in an interview.
I have a number of devices I use and a large number of applications I employ in my daily workflow.
I can speak knowledgeably of what I use and what I do with them.
Here is an article from the Wall Street Journal. In 'Reverse Mentoring,' Tech-Savvy Twentysomethings Help Older Managers.
I have over 25 years of experience in Executive Recruiting and Executive Resume Writing.  I've had the opportunity to work with countless professionals in transition to craft powerful, professional resumes and place them!
Member of the exclusive NPA, International Recruiting Network.
Certified Professional Resume Writer.
I can write your resume, get you Job Traction and place you through my Network of Retained, Exclusive and Contingent Executive Recruiters across the US, Asia, Europe and Australia.