I have had some conversations recently with excellent resume clients who are getting phone interviews but are not receiving personal interviews or offers.
In these conversations many have indicated that they felt they had not been at their best during the phone screen/ interview.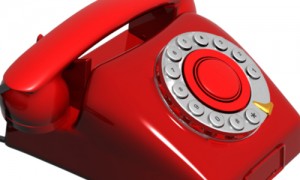 Before the call:
Have a copy of your resume in hand.
Professionally answer the phone.
No music, TV in background.
Do not put the caller on hold for any reason.
Their goal:
This is an interview-they want to know if you are a fit both technically and personally.
They are looking for red flags.
They may bring up something negative to get your reaction.
You are trying to get them to see you-not give you a job-yet
Listen to the question-make sure you understand the question-answer appropriately.
You need to connect with the interviewer.
You need to be prepared for Tech questions, Traditional questions and Behavioral questions.
Keep phone near your mouth.
Typical opening questions:
Tell me about yourself?
Why do you want to work here?
What are your long and short term goals?
What are your strengths?
What are your weaknesses?
Why do you want to leave your current position?
Why did you leave previous positions?
Employment gaps?
Handling problems?
Salary expectations?
Questions for you to ask:
What are the duties?
Research the company-let them know you have done your homework.
When are you looking to fill the position?
What are the greatest challenges to the position?
What are the next steps?
Do not ask:
About vacations, hours, salary or benefits.
Follow up:
Send a thank-you email.
If there was a disconnect address in the email
If you need additional help just let me know. I know some great professionals who can assist you in developing your interview skills.
If you are NOT getting interviews it might be your resume.
Send to gary@garylouisnelson.com for a free evaluation.